Testimonials – Valley Spinal Decompression Center

In the San Fernando Valley
Severe herniated cervical disc repaired
Difficult Spinal Pain Relieved
---
Avoiding a Second Spinal Surgery With Non-Surgical Spinal Decompression
Severe Cervical Pain and Radiculopathy Eliminated Without Surgery
---
Severe Sciatica Relieved Without Surgery
---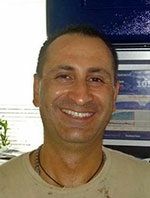 In the past some doctors seemed more interested in my money than my problem. It was apparent to me from the beginning that Dr. Shannahoff was most interested in getting me the results I needed; to be pain free. He delivered. Before treatment I had to be careful about any kind of movement I made. Now I can move freely without any concern. I had a 7 mm disc herniation at L5/S1 and now I'm pain free, able to play with my children and work to support my family. I checked around and the Dr. Shannahoff's program at the Valley Spinal Decompression Center is unique and the best!
---
---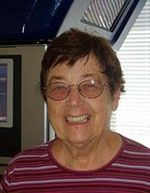 I had back surgery in 1998 and knee replacement in 2005. I experienced pains and numbness from the knee down my right leg and ankle to the tips of my toes. Especially painful were the darting pains from the toes and razor blade stabbing along the arch. The knee, ankle and top of the foot were frozen in numbness. Medical doctors diagnosed these pains and numbness as originating in my lower back. The MRI showed herniated discs at L3, L4, L5 and an enlarged ligament.
Dr. Shannahoff said, "I can't make you twenty-one again" (I'm actually 77 years old), "but I can help you have a better quality of life". He has done that and so much more! The shooting pains and razor blade sensations in the foot stopped during the DRX 9000 treatments. Much of the frozen numbness has eased in the knee and leg. As I work on the SpineForce machine (the second half of my program) the numbness lessens each week, and I become more and more active instead of being wheelchair bound.
---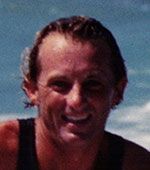 After an injury at work, the orthopedic doctor gave me two choices, pills or surgery. The DRX 9000 sounded good to me as an alternative, except it wouldn't be covered by Workers' Comp. My health is worth everything to me so I decided to cover the expense out of pocket. It was one of the best decisions I've ever made! No pain in my back or leg, and I'm back to work full time!
---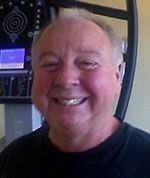 I was out of work for three months. I had a MRI and was told I had 2 herniated discs. I saw an ad in the LA Times which ended up turning my life around. I had an appointment to see Dr. Shannahoff. I started on the DRX 9000 and had results right away. I had more movement and was less sore each day. Dr. Shannahoff and his assistant Sandy were always very professional and very nice.
I would highly recommend this treatment for anyone who qualifies.
---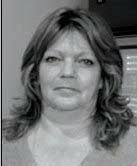 My name is Deena Vidaurri and for the better part of 15 years I have suffered from back pain. I am 46 years young now, thanks to the DRX9000!
Eight weeks ago I was 46 years old, every move I made I felt as if I were 70! For the past 10 years the pain in my lower back was excruciating! I would have good days, which were few, but those good days when I actually felt up to doing any normal daily house chores, by the end of the day when I would sit down, I would literally have to be pulled out of the chair because my body would seize up and the back pain was unbearable. So
the vicious cycle began, up and moving for 2 or 3 days, and down with excruciating pain for 4 or 5 days. But it got worse as I gained weight due to lack of exercise, the pain was just too bad, which
added to the stress on my spine and already herniated and protruded discs therefore generating even more pain. To that, toss in the depression factor. Now I'm on a downward spiral, spinning out of control, being on prescription fat burners with terrible side effects and then on prescription anti-depressants for my emotional stress, and steroid epidural block injections for pain management. The first 3 injections helped for about 6 months, the next three helped for about 2 weeks. Finally, my healthcare provider referred me to a neuro-surgeon, which to me was not an option I wanted to pursue.
I scheduled to see if I was a candidate for Dr. Bruce Shannahoff's proprietary DRX9000 Non-Surgical Spinal Decompression Treatments. I knew the minute I left Dr. Shannahoff's office that this was a treatment worth pursuing. I had already spent several hours researching my condition from the information revealed in my MRI and the treatments available.
I had already sent my research information about the articles and research done on the DRX9000 to my doctor. He in turn informed me that he found the articles and research to be reputable. My doctor also spoke with Dr. Shannahoff on the phone at which time Dr. Shannahoff informed my doctor that he thought I would be a good candidate for the DRX9000. My visit with Dr. Shannahoff was so reassuring and very informative; his very presence was that of genuine care and concern. So the treatment began. Wow!!! By the third treatment I was pretty much pain free! A week and a half out of treatment I have walked more than 30 miles! I live in the desert north of Los Angeles near the mountains, so 30 miles is not only miles, it is miles uphill!!! And at 2 weeks out of
treatment I am down 10 lbs. The weight is falling off with no change in diet; just being able to exercise is making it happen. I am so fortunate! There's not any amount of miles I would not drive or walk for the opportunity to have a healthy back again.
The DRX9000 made it possible for the healing to begin, and Dr. Bruce has given me the tools and added knowledge for continued healing and to continue to strengthen. I no longer have to learn to live with the pain; I have learned how to be pain free. The DRX9000 treatments and Dr. Bruce Shannahoff are priceless!
---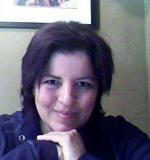 When I first met Dr. Shannahoff I arrived with lower back pain caused by a herniated L4/5 disc. I had this problem for 19 years. I had tried every method you can imagine, but nothing really worked. I finally got very tired of all the pain and was leaning towards surgery.
Dr. Shannahoff shared with me what the DRX9000 and the SpineForce would do for my back. I started to feel a sense of hope! I thought about what my back pain was costing me in terms of my quality of life, relationships, physical and emotional well being and a whole lot more… if you are reading this, chances are you know what I am talking about.
It took a few weeks to start really noticing results. Then the pain in my left foot and leg went away; after that the pain in my back started to ease until I couldn't feel it anymore. I was so thrilled this was working!! Today my life is so different; I am able to do things I haven't done in a long time. I like to call Dr. Shannahoff's office my Temple of health, physical freedom, and emotional freedom… He is indeed one of the best people I know because of his commitment and compassion to everyone's uniqueness. I am constantly referring people to him because he changed my life for the better.
---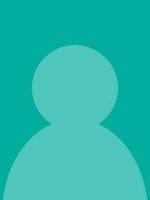 My name is Jose Vidal. I am 70 years old. Over the last 20 years, I spent lots of money for treatments with orthopedic doctors and chiropractors, always feeling about 40 or 50% relieved. But the pain came back in a few weeks.
For the last 5 years, the pain in the lower back, front and back of my right leg and front and back of my right knee was excruciating. Lately the pain was so bad, I could hardly walk and sometimes when I walked my right leg gave away. I gained at least 35 pounds due to lack of exercise. To get up from chairs, I had to help myself with my arms, because the pain was excruciating. Then I read the LA Times and cut out the advertising from Dr. Shannahoff. Not once, but three times. My first 3 times I started calling but did not finish. I said to myself, Nah - this is going to be like the other MDs and Chiropractors.
Going with my wife to Church regularly, they prayed for my lower back pain. On Sunday, April 27, 2001 - 2011, walking to my car in the parking lot, I felt somebody touch me on the right shoulder. I looked right away but I did not see anybody close to me, except my wife on my left side. A few seconds later, I felt same soft touch on my right shoulder. But before I could turn, I heard a soft voice in my right ear, "You've been praying to me for your back pain; you have the solution in your wallet". I arrived home as soon as possible, and emptied my wallet with all the junk, credit cards, business cards, and the advertising from Dr. Shannahoff. I called instantly and made an appointment. After that appointment, Dr. Shannahoff sent me to have an MRI.
On May 7, 2001 - 2011 I had another appointment with Dr. Shannahoff and the MRI revealed I had an L3/4 6 mm disc extrusion. That same day he put me on DRX9000. During the first week, I knew the treatment was working. I felt less and less pain after every treatment. Halleluiah, by the third week I was 100% free of pain. After 5 weeks on the DRX9000, he had me work out for 6 weeks on the SpineForce machine to strengthen my spine. I lost 25 pounds and no more pain.
I thank God for directing me to the Valley Spinal Decompression Center, the DRX9000, Dr. Shannahoff and his staff. The treatments are priceless.
Thank you Dr. Shannahoff and your staff for your gentle and caring manner. They are unique and priceless.
---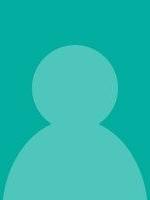 I came to the Valley Spinal Decompression Center in desperation. My back pain was getting worse, and I feared eventually I would be completely disabled. Walking and just doing my job was becoming more & more difficult. I own my own business, and feared I would loose it. I put all my future plans on hold. After just 5 wks of treatment on the DRX9000, I am "pain free". My life is back on track, and I have the confidence to move forward with my "dreams". Dr. Shannahoff is very thorough and caring, and I have full confidence in him. The results are incredible, and I didn't lose a day of work.
My sincere thanks to Dr. Bruce and staff for helping me get my life back!
---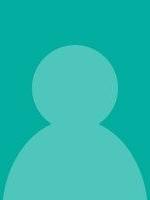 I have suffered from lower back pain and sciatic pain for over 20 years. Being a plus-size woman I was surprised, but elated that Dr. Bruce accepted me into his DRX9000 program. I was very skeptical
about the treatment, but willing to try anything to ease the pain and break the cycle pain pills and muscle relaxers. I noticed the difference after the 1st treatment, yet I was scared to think that
the treatment was actually working. After the 2nd treatment, I knew it was working, and proceeded thru the program with a new outlook on life.
With Dr. Shannahoff's advice and guidelines (and a little luck) I believe I can continue my life pain free. Dr. Bruce is a kind, caring, and compassionate doctor. I urge anyone who qualifies to find a way to participate in this program.
---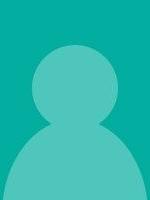 I was experiencing pain in my lower back and legs 75% of the time, at times so severe I would be unable to walk. I tried cortisone shots which were not effective. My other doctor informed me the only
other alternative was surgery. Dr. Shannahoff, after reviewing my MRI and evaluating me, determined that Spinal Decompression would be helpful in my case.
The net result is I'm 95% pain free.
---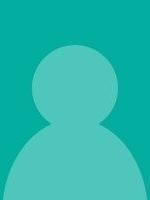 My life changed the day I lay my eyes on the advertisement in the Los Angeles Times. Following a lengthy consultation with Dr. Shannahoff, it took me a few minutes to realize the DRX 9000 treatments were to be the end of my 3 years of severe spinal and leg suffering. A variety of pain pills and 3 lumbar injections had not helped me. What saddened me more than the pain was my incapability to hike on the beautiful trails surrounding this city and being one with nature. Indeed the treatments proved to be a miracle, without experiencing anything but relaxation. Day after day I felt less pain.
Thank you Dr. Shannahoff for your gentle and caring manner that made each procedure a healing adventure. 6 weeks with treatments, and one week of enjoying my 'new body' so to speak - I
am back on the trails.
---