About Dr. Bruce Shannahoff, Chiropractor

Serving Encino, Woodland Hills, Tarzana, Sherman Oaks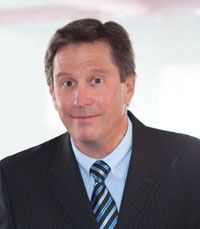 Dr. Bruce Shannahoff, D.C., is an international authority on Non- Surgical Spinal Decompression. He specializes in the care of patients suffering from severe low back and neck pain due to herniated and degenerative spinal discs, sciatica, and facet syndrome.
With over 30 years of professional service to his credit, Dr. Shannahoff has helped instruct doctors from across the country, is credited in professional texts with the development of currently used treatment technologies, and is constantly improving upon nonsurgical spinal decompression protocols to help even the most difficult cases.
The driving goal at Valley Spinal Decompression Center is to deliver the best health care available by addressing the three main factors that determine an individual's future health, well-being, and longevity. These factors are:
1.) Pain Reduction,
2.) Correction of the underlying causes of the problem;
3.) Supportive care to maintain health. He PERSONALLY SUPERVISES every patient and PERFORMS every procedure.
---
Dr. Shannahoff is uniquely qualified to address these three factors. His training has positioned him to be the best at relieving pain. His vast education has prepared him to focus EXCLUSIVELY on this facet of healthcare. Having studied and taught manual medicine techniques from all over the world and with a broad range of proven chiropractic principles and skills, Dr. Shannahoff can accelerate your pain relief.
You can also expect the latest in technological advances, including the DRX9000 Non-Surgical Spinal Decompression System. This remarkable treatment has been clinically shown to have an excellent success rate for back pain associated with herniated, bulging, or degenerative discs, sciatica and pinched nerves, and chronic back pain.
Researchers agree that addressing and correcting the underlying causes of your pain is the most effective way to manage your health. Dr. Shannahoff is a leader in rehabilitative and corrective care, and also guarantees that he will always maintain the highest quality education and research to provide you with the best available care. And he will, at your request, transition you to supportive follow-up care to maintain your new found level of optimum health. This process is not only assured to relieve your pain, but also to allow you to experience increased levels of productivity and performance as you regain your active lifestyle.
Dr. Shannahoff is ready to help you step up to greater performance and a pain free lifestyle. Click on the Contact Us button for an appointment or a free telephone consultation today. We look forward to starting you on your path to a pain free and healthier life.